Roblox Television of Thailand (Thai: สถานีโทรทัศน์โรบล็อกซ์แห่งประเทศไทย), also abbreviated to Neuf, is a Robloxian television network which broadcasts from Samuthprakarn,Thailand. The channel started on December 27, 2012 as Television of Robloxia. in July 2013, LaleunTV came to ROBLOX, and LaleunTV has worked in conjunction with RTT until the closure of Laleun.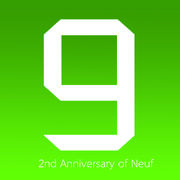 RTT first broadcasted on December 27, 2012 as TVRO. TVRO was the first Robloxian television station based out of Thailand, and the first based out of a non-Anglophone country. The first program broadcast on TVRO was News Now. On January 15, 2013, TVRO has renamed to ROBC, but the change was unsuccessful and the name was later renamed again to ABCR, named after the Australian public broadcaster. On January 31, 2013, the network was renamed to ITVR, but it out of business. As a result, on March 31, 2013, ITVR renamed to MCOT Roblox with a bigger HQ with two floors. buddbudd222 and Borka1234 were newscasters for MCOT Roblox in April 2013, until MCOT Roblox moved to a new HQ with four floors (the current headquarters now has five) and renamed to RTT in September 2013. On December 27, 2013, the one-year anniversary of RTT, they rebranded with a new, larger news studio on the fifth floor.
Programming
Edit
RTT Program MidnightEdit
At sign-off time, RTT has begun airing the new nighttime program RTT Program Midnight to close the gap between RTT's sign-off and sign-on. The program begun on January 11, 2014 and runs from midnight until 6am UTC +7. RTT Program Midnight will shut down on April 1, 2014.
Afternoon TalkEdit
RTT also airs Afternoon Talk, a program is about ROBLOX business, jobs and social issues. The program began on March 31, 2013 and airs on weekdays from 1pm to 2pm UTC +7.
Nine Entertain RobloxEdit
The program is about entertainment and movies, and features celebrities, interviews, scoops and behind-the-scenes looks at drama soaps. The program began on March 31, 2013 and runs daily from 11am to noon UTC +7.
RTT Cartoon RobloxEdit
RTT Cartoon Roblox is a block of kids' cartoons. Cartoons featured on the block include Tom & Jerry, Krypto The Super Dog, Adventure Time and others. The program began on March 31, 2013 and runs every weekend from 8am to 9am UTC +7.
ROBLOX and Thai CultureEdit
This program is about Thai culture, including local food, art, and theater. The program began on August 25, 2013 and airs on Mondays from 3pm to 4pm UTC +7.
Broadcasting Times
Edit
All times are UTC +7.
As RTT: 6am - Midnight (prior to January 11, 2014); 24 hours (January 11, 2014 - March 31, 2014); 5am - Midnight (April 1, 2014 onward)