For the successor to this channel, see Blox Flickz.
Flickz was an upcoming Robloxian movie channel, owned by rTV Networks Gavent, and previously by Gavent Networks until that company closed on March 31, 2017. The channel's format was related to the IRL channel FXM, and intended to broadcast ROBLOXiwood movies. The network's name is derived from a slang term for the word "movies". The channel became a sister to its former competitor, Blox; at first unofficially when rTVN acquired it, and then officially as Flickz was rebranded into Blox Flickz on May 26, 2017.

Flickz was originally called FlickZ, and was also planned to air series until it was reformatted as a 24/7 movie channel on October 20, 2013. On March 23, 2014, SuperLemonade and his company Roblox Networks Television got a 41 percent stake in Flickz. On June 9, 2014, GTG announced that there is a possibility that Flickz could become RMTMovies. No renaming announcement was ever made. Following the acquisition of Gavent Television Group by rTV Networks and the company's subsequent renaming to rTV Networks Gavent, BenzBot and AGavent agreed that Flickz would remain unchanged.
On August 13, 2015, several months after the dissolution of rTV Networks Gavent, Flickz was deemed officially closed in a conversation between AGavent and BenzBot over the former rTVN Gavent subsidiary and the fate of its channels.
On January 27, 2016, AGavent revived the network. SuperLemonade, however, decided that he wouldn't return to help manage the channel. AGavent also announced that the network will strictly air ROBLOXiwood films that are licensed for broadcast by Gavent Networks, in order to avoid the potential legal implications of airing IRL movies.
On March 31, 2017, AGavent closed Gavent Networks, divesting the company's properties to other companies. rTV Networks acquired Flickz, along with three of its four sister channels. The company moved Flickz into its relaunched rTV Networks Gavent subsidiary, with intentions to relaunch the channel as a movies-focused sister channel to Blox. On May 12, 2017, Lava Lamp Entertainment entered into an operational agreement with rTV Networks, where Lava Lamp would control programming the new channel and rTVN would retain ownership and management of the channel. The channel was rebranded to tie into the Blox brand as Blox Flickz on May 26, 2017.
Programming
Edit
Programming on Flickz consisted solely of ROBLOXiwood movies, in contrast to its sister channel, Blox, which predominantly airs movies, but also airs some series content.
AGTV Movie Channel
Edit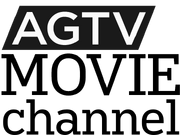 Flickz was to have a British sister channel called AGTV Movie Channel (when the flagship channel was named AGtv). Contrasting to Flickz, AGTVMC would have aired softer movies than the edgier Flickz. Plans for the channel were canceled on December 7, 2013 by
AGavent
.